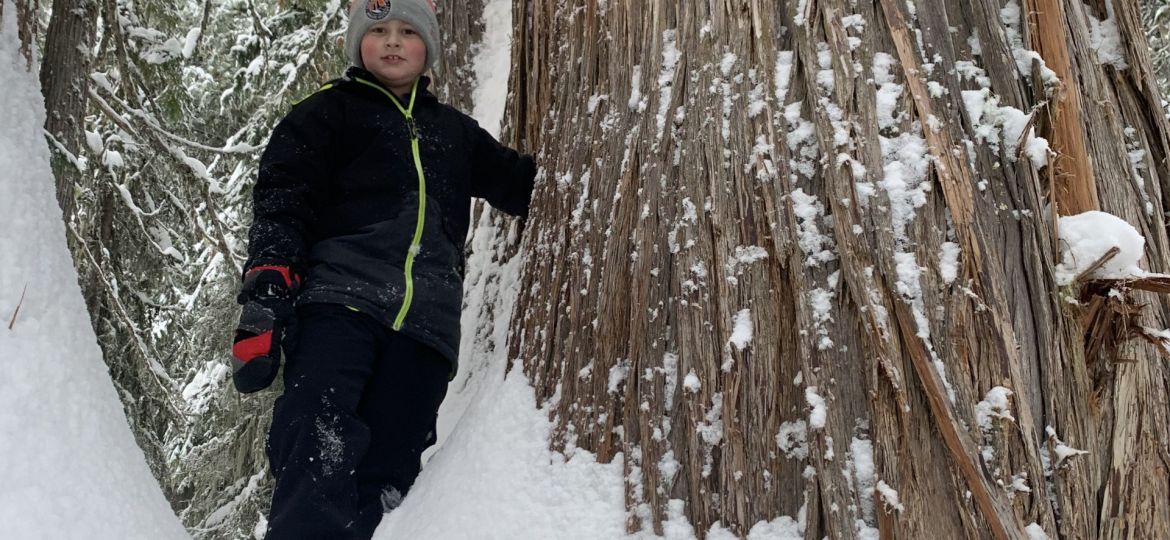 Itinerary By: Charise Bourke
Breakfast Suggestion:
Go to Lil' T's Cafe in Trail for a stack of golden pancakes and a side order of crispy bacon.
Morning Activities:
Drive to Red Mountain Ski Resort and gear up for a morning of skiing. Enjoy a mix of fresh powder and groomers, with some bumps and jumps on the side.
Lunch Suggestion:
Head into Rafter's for some classic poutine for lunch.
Afternoon Activities:
Take a scenic drive up highway 3B and explore the 100 Acre Wood Old Growth Forest Walk. Head back down to Rossland, make a pit stop at the Bombshack store for an incredible selection of candy. Take a toboggan to Dickens Street Park in Warfield and laugh the rest of the afternoon while sledding.
Dinner Suggestion:
Go to Benedict's Steakhouse & Tunnel Pub in Warfield, order a steak dinner fit for a king.
Evening Activities:
Go see a movie at the Royal Theatre in Trail. Sit back and relax in their super comfy, reclining seats. Snack on some fresh, buttery popcorn. Then fall asleep in the car on the way home after such an amazing, epic day!