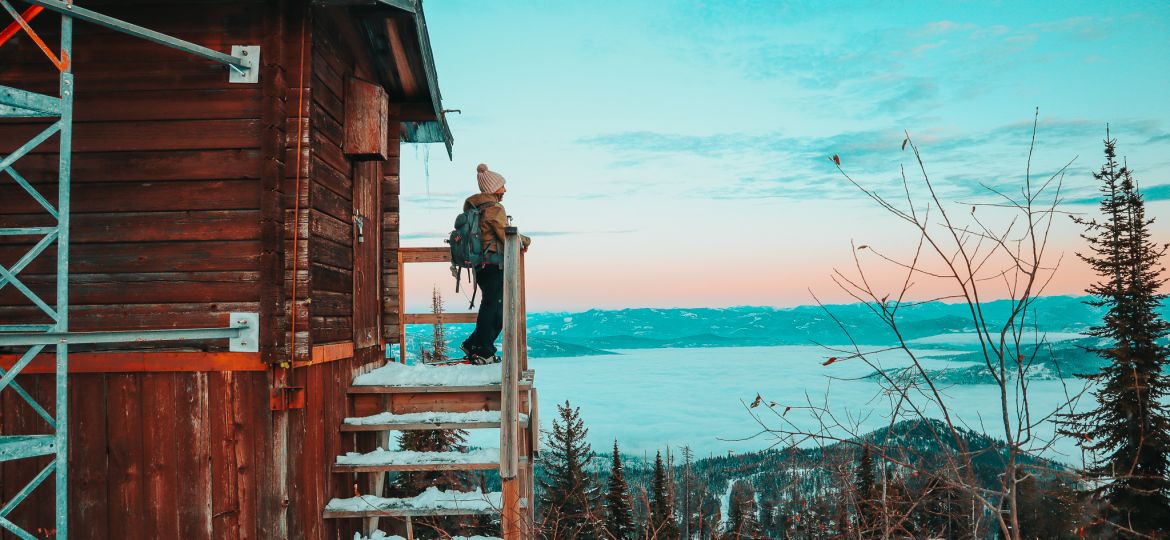 Itinerary By: Lisa Nicole
Breakfast Suggestion:
A cup of local, freshly ground black coffee will do the trick! I'm a faster in the mornings, so I'll skip to lunch! Although my spouse would definitely enjoy a hearty breakfast, ideally eggs bene topped with Arugula!
Morning Activities:
Wake up on Red Mountain and hit the hill!
I guess this morning activity depends on if we're talking Winter or Summer! I'd either love a ski day at Red with my partner. He was a mogul skier for Team Canada and I love getting on the slopes watching his ski tricks! I snowboard, and usually have to rent the gear, but it makes for a fun adventure of something I don't usually do! But I also love snowshoeing to work for those mountain views.
Summer morning activity would include an epic mountain day. I love hiking, BUT I see one of the prizes are a 2 night stay to a bike retreat. Mountain biking is something I've really wanted to get into. I've only gone once and loved it! Just haven't been able to pull the trigger on buying a mountain bike quite yet.
Lunch Suggestion:
Lunch on the hill if we're staying the night! If it's summer, a picnic at the top of a mountain would be super cute!
Afternoon Activities:
In my dream day, the afternoon (or morning) would include horseback riding in the mountains. It is one of my biggest passions. I've owned and also leased horses in the past, but not currently, and I sure do miss it. That said, as an experienced ride, I love a faster pace as opposed to just a walking type of ride 🤣 There is nothing like flying on the back of a horse.
Dinner Suggestion:
The Josie would be a treat! They have incredible food and I love the vibe there.
Evening Activities:
When it's a date night. My partner and I love to bar hop a little. We would enjoy a couple cocktails at Clansey's, my drink of choice being a Margarita 💃🏼, then head to Flying Steamshovel for an appy (love their cauliflower bites) and top it off with dinner at The Josie.
If we weren't surrounding the evening around food, lol, live music would be great! As I spent most of my life touring the country singing, we both love life music.
I'd like to add that I think this idea is great! I received a note in my mailbox. As a local micro influencer I work with a lot of brands and would love to represent this amazing idea if chosen as a winner. I love adventuring, photography and most important supporting local!
The images I added are of some adventures I've done in the Kootenays! Left to right (Mount Crowe Snowshoe, Red Top Snowshoe, Evans Creek Hike, Getting Sage ready for a ride, Top of Ymir Peak!