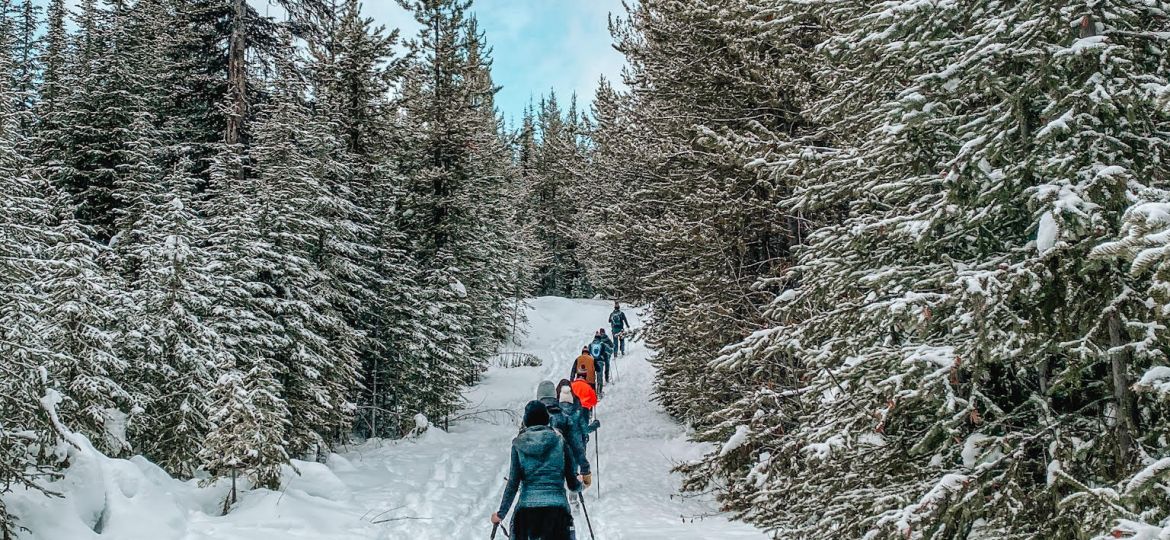 Itinerary By:  Lorraine Bella
Breakfast Suggestion:
Visit Zee Crepes in Warfield and enjoy some delicious crepes with strawberries and whipcream.
Morning Activities:
Drive around Warfield and admire some of the mickey mouse houses before heading up the hill to the golden city of Rossland. Here is the beautiful court house. Take a quick tour and get familiar with this little city. Walk around and enjoy the cute little shops and all the friendly people. Make sure to check out Hooper's Bakery and grab some of their super pastries and fresh bread or buns.
Lunch Suggestion:
Stop by the deli at Ferraro Foods and stock up on some of their great fresh deli meats and cheese.
Afternoon Activities:
Pack up all the fresh food from Hooper's and Ferraros and carry along in a back pack for the drive up to the seven summits. Here you can enjoy an outdoor adventure of hiking, snowshoeing or skiing on many trails. Stop in at any one of the cabins and get the snacks out to enjoy and re-energize. My favorite to hike to is Eagles Nest Cabin. So much fun in the fresh air and clean snow. Beautiful scenery which ever direction you look. Bring your camera as there are many great opportunities for perfect pictures.
Head back down to Rossland.
Dinner Suggestion:
Stop by Gabriella's in the Prestige Resort. Here you can enjoy some fabulous food and drinks.
Evening Activities:
Enjoy the most delicious dinner with a glass of fantastic wine and great service in this busy restaurant. Then head back down the hill and take a drive in to Trail. A Christmas lights tour in Tadanac and then Glenmerry is always a joy at this time of year. Take a drive downtown and stop into the newly renovated Royal Theatre in Trail and enjoy their most comfortable reclining seats and yummy freshly popped popcorn. Here you can relax and enjoy a peaceful evening after such a busy day. This is just one of my suggestions but this area offers many different outings and fantastic restaurants to enjoy!