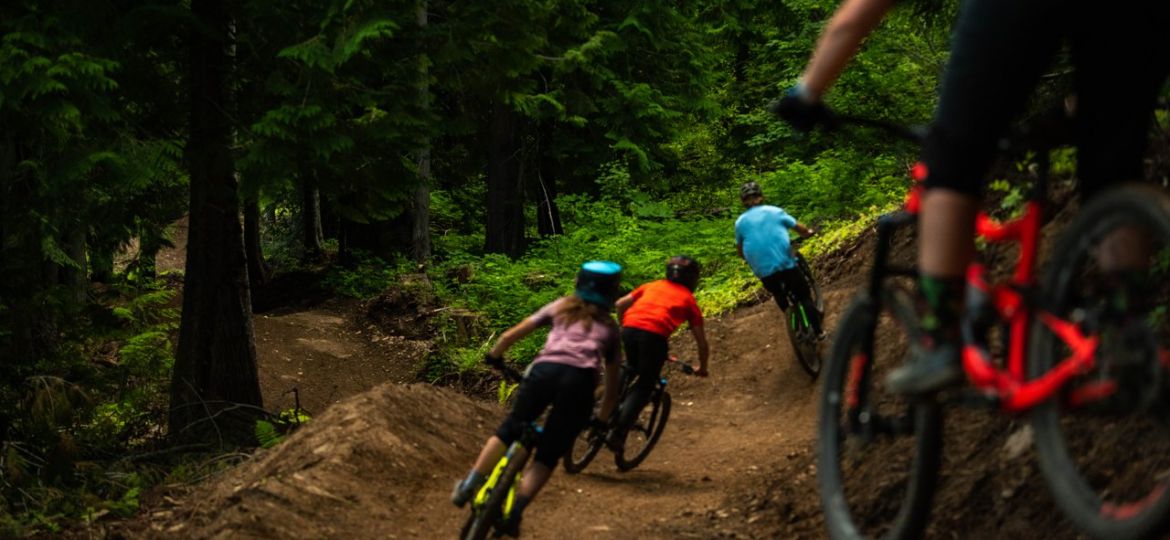 Itinerary By:  Emily Ashton
Breakfast Suggestion:
Alpine grind in Rossland for a coffee and scone
Morning Activities:
– Mountain biking up at RED Resort (dragons tail of course!)
– then move to some shuttle laps starting in Rossland going down to Warfield
Lunch Suggestion:
Zee crêpes In Warfield
Afternoon Activities:
– dip in the champion lakes park to cool off
– check out some shops in Fruitvale then downtown trail
(Country Roads General Store in Fruitvale!)
Dinner Suggestion:
The Colander – obviously for the special!!!
Evening Activities:
– beers with friends at the trail beer refinery
– watch a trail Smoke Eaters hockey game
– ice cream and a walk across the trail suspension bridge to end the night, checking out the rainbow lights on the other bridge!