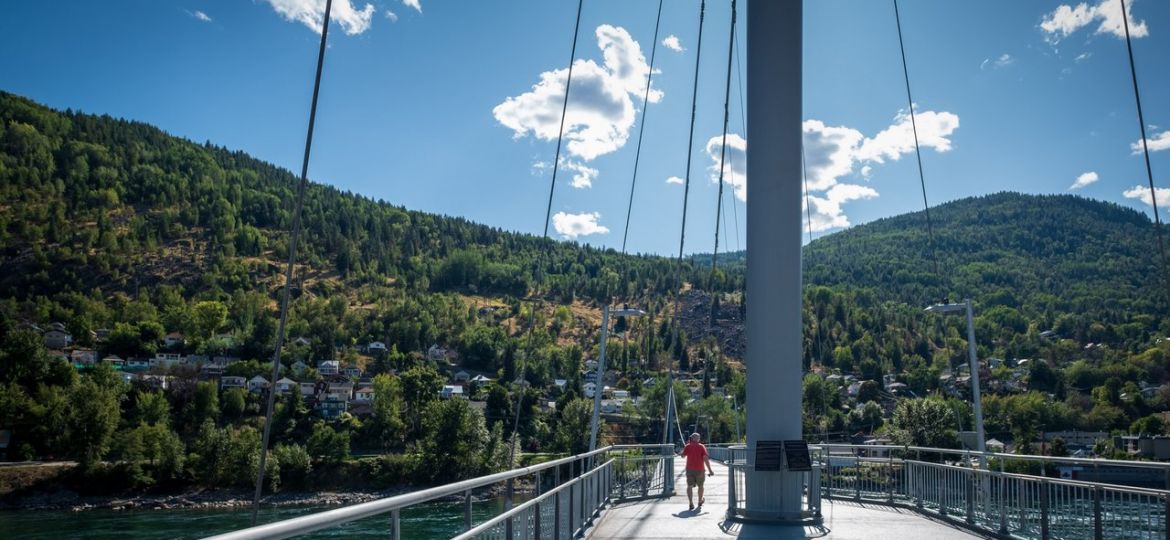 Itinerary By: Natalie Moores
Columbia River Skywalk photo by: Dave Heath/@SouthKootenay
Breakfast Suggestion:
The perfect crepe at Zee Crepes with a Mocha
Morning Activities:
Grab some java (and tons of water) to go and take a stroll through 100 Acres Wood. Learn something new and smile at the beauty.
Lunch Suggestion:
Second Breakfast at Alpine Grind, the frittata breakfast bagel, with an iced coffee
Afternoon Activities:
Hop on some bikes and meander down the old wagon trail to Warfield. Grab a screamer at the PetroCan Gas Station then end the ride at Warfield pool for a much needed dip!
Dinner Suggestion:
Patio at Tunnel Pub for nachos and lagers
Evening Activities:
Catch a live show and enjoy the local performing arts talents at the Bailey Theatre in Trail. End the evening with a moonlight river stroll over the Columbia River Skywalk.