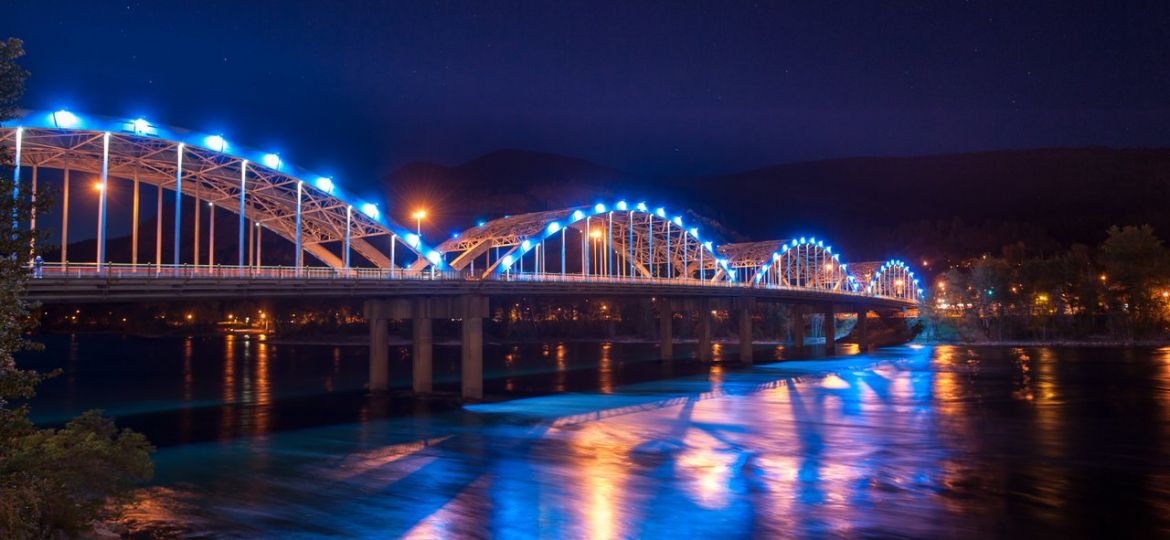 Itinerary By: Jennifer Desrosiers
Images provided by: @SouthKootenay and Dave Heath
Breakfast Suggestion:
Alpine Grind for breakfast sandwich and an Americano and a chocolate peanut butter ball to go
Morning Activities:
Hike the Kootenay Columbia Trail followed by a visit to the Rossland Museum
Lunch Suggestion:
Kootenay Kabab in Trail for a Joojeh kabob and pita bread and tzatziki
Afternoon Activities:
Head to The Pend Oreille to Buckley's Campground for swimming and laying in the sun
Dinner Suggestion:
Tunnel Pub in Annabelle for wings, appys and a glass of Blackberry Porter.
Evening Activities:
Movie at The Royal Theater with popcorn and a drink, completed with mini donuts! Followed by a short walk across the suspension bridge to admire the light show on the Victoria Street Bridge.