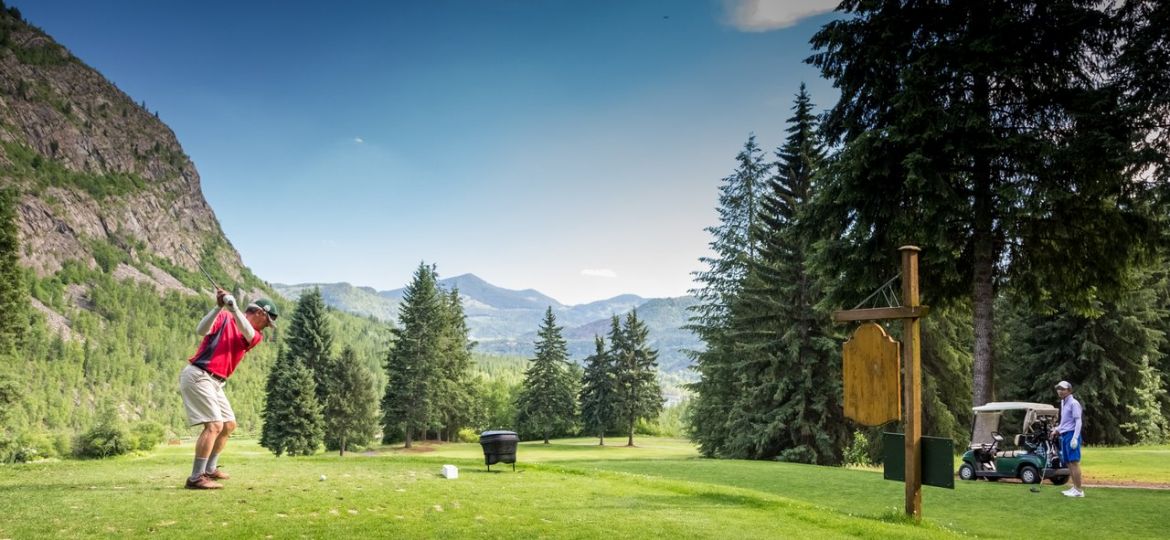 Itinerary By: Kylie Lakevold
Breakfast Suggestion:
Frittata Bagel at Alpine Grind
Morning Activities:
Begin your day on a Les Furber signature course by booking a tee time at Redstone Resort. Keep your eyes peeled while out on the course for the "other residents" (aka bears) of Redstone and ensure that you let them play through.
Lunch Suggestion:
Patio at Redstone Resort
Afternoon Activities:
Drive 15 mins down the hill from Rossland to Trail, BC and play a round at Birchbank Golf situated along the Columbia River. Don't forget to grab some "Birdie Juice" from the drink cart during your round.
Head back to downtown Trail and grab a seat at Trail Beer Refinery Taproom to experience one of two breweries in the South Kootenay region. Pick up a six pack of their new Electric Pizzaz beverages to enjoy responsibly, later.
Visit We Sport Fish online and grab your ugly stick to try your angler skills in the nearby Columbia River. Reel in a HUGE trout, post it to "The Gram" and let everyone know your fish tale.
Dinner Suggestion:
Clanseys in Rossland
Evening Activities:
Take a walk around the uncrowded downtown streets and snap a few photos of Rossland to share with your friends. Hike up Kootenay Columbia Trail to KC Ridge to watch the sun set on downtown Rossland