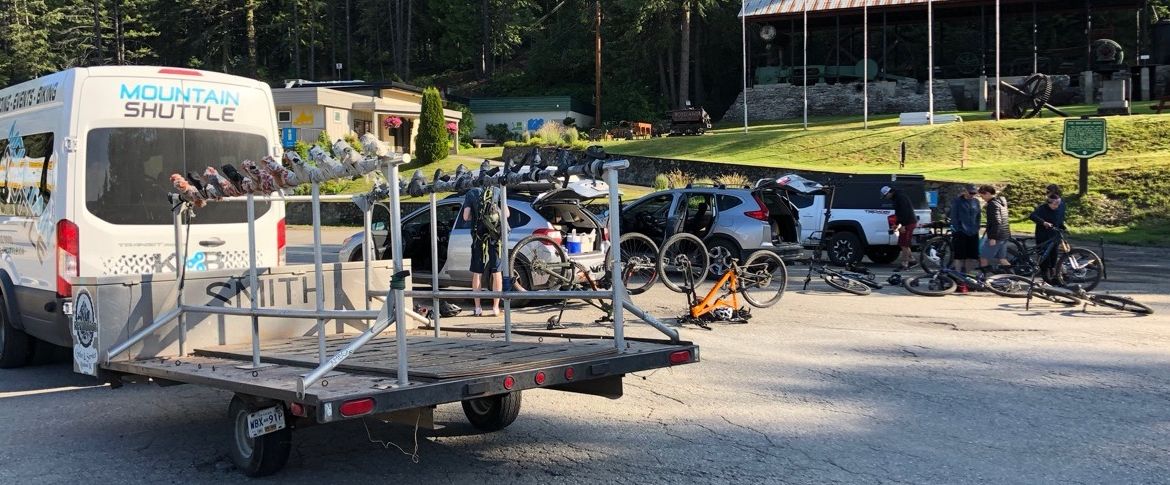 Itinerary By: Natasha Lockey
Breakfast suggestion:
Gabriella's Coffee Shop for an epic eggs benny or your favourite real deal breakfast choice to fuel you for your day!
Morning Activities:
Go BIKING!! You've booked in for the half day mountain bike shuttle plus guide with Kootenay Gateway Mountain Biking Tours.
Your guide and ride pick you up at 9am to drop in on a local favourite Larch Ridge/Monte Cola/BS trails. Two quick laps and straight up for a shot of Whiskey before dropping in on Super Mega Awesome.
#FunCore all the way so nothing too extreme but the trails that make you feel like you know the way!
If you're fast a quick flow lap down Green Door before lunch.
Aren't you glad you had a big breakfast?
Lunch Suggestion:
The Flying Steamshovel for refuel and a quick beer
Afternoon Activities:
The afternoon has so many options; first a trip down main street to check out the stores, and grab your souvenirs from the Kootenay Gateway, which has local artisan gifts to take home with you. As the sun gets hot we are going to grab some paddle boards from Kootenay Gateway rentals and head up to Nancy Greene Lake. Not done biking, you are in luck there is a great trail around the lake to either hike or bike in the cooler temps on the hot days! Many hours can be lost at the lake, but your day is not done yet so after a few hours in the sun, it's back to town for more fun.
Dinner Suggestion:
Rossberry Hill
Evening Activities:
Head out to the Gold Fever Follies – the best show in town!! Longtime locals and tourists alike love this local show based on Rossland's mining history. Not to be missed!!
Finish with a nightcap at Clansey's to talk about what an epic day was had and what you're going to do tomorrow!!