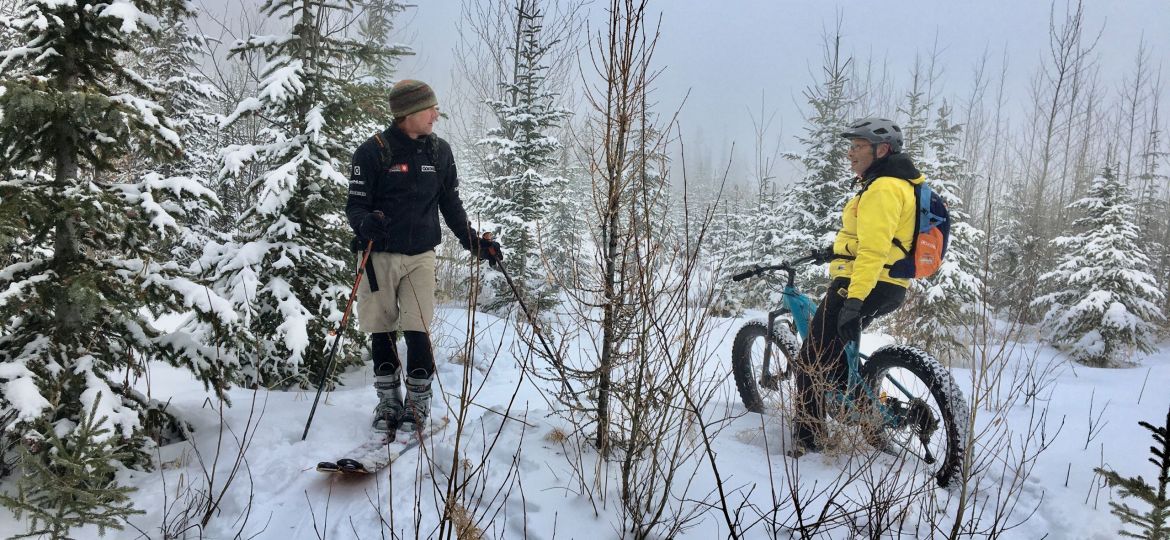 Itinerary By:  Nicole Tigchelaar
Breakfast Suggestion:
Bagel sandwich from Alpine Grind
Morning Activities:
Sport 1: The morning will start with a ski tour up to Lepsoe cabin at Nancy Green Pass. We will take the old Growth Trail and then connect to the Seven Summits Trail. Once at the top, we will descend through the low angle, glades fields and behind Sunspot cabin.
Lunch Suggestion:
The Rossberry for a bowl of Pho
Afternoon Activities:
Sport 2: phat bike to the top of Monte Christo on the freshly groomed tail. Take the Centennial Trail to connect with Eddy J and summit for a view of Rossland and Trail.
Dinner Suggestion:
Trail Beer Refinery
Evening Activities:
Sport 3: Night Ride on the Bluffs. Start at Miral Heights and bike the loop to Sunningdale. Finish with beer, fried Brussels sprouts, and crispy calamari.
Head back up to Rossland for live music at the Rossland brewery.